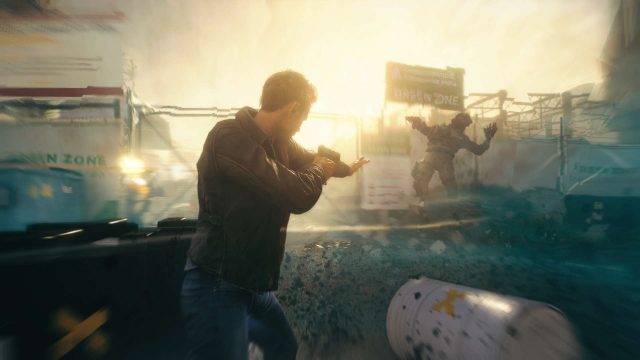 With the news that Remedy Entertainment's upcoming Xbox One and PC exclusive Quantum Break would only be be available for Windows 10, and only run under DirectX 12, there's been something of an uproar in the PC gaming community. Along with lamenting the cessation of support for the likes of Windows 7, of course—a sadly inevitable decision given Microsoft's aggressive push of its latest OS—there's also some incredibly steep recommended system requirements, which call for a Core i7, Nvidia GTX 980 Ti or AMD Fury X, and 16GB of system memory.
But the biggest problem stems from Microsoft's distribution method of choice: the Windows Store. The Windows Store is Microsoft's own platform for selling apps and games directly to consumers, which some may remember Valve's Gabe Newell calling "a catastrophe for everyone in the PC space" when it debuted with Windows 8 back in 2012. Steam OS arrived just a year later. Games and apps sold through the Windows Store differ from those sold on the likes of Steam and GOG in that they're built as a Universal Windows Platform (UWP) app, rather than as a standard desktop app.
That's fine for downloading the likes of Candy Crush, Minecraft: Pocket Edition, and Dropbox—even if the latter has some issues—but UWP apps have some limitations that dramatically affect top-tier PC games. Square Enix's Rise of the Tomb Raider recently debuted on PC both on Steam and on the Windows Store. Those that forked over for the Windows Store version were disappointed to find a host of limitations, including not being able to turn v-sync off, no SLI or Crossfire support, and no .exe file that can be loaded into Steam for use with its overlays or Big Picture mode.
Read 7 remaining paragraphs | Comments