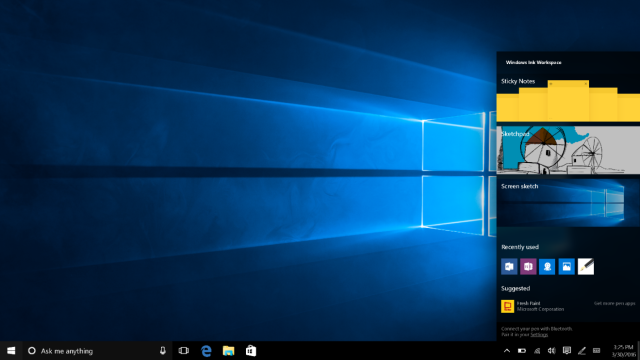 At its Build developer conference a few weeks ago, Microsoft announced the Windows 10 Anniversary Update, a major update for Windows 10 due this summer. One of its biggest aspects was substantially reworked and improved pen support ("Ink" in Microsoft terminology) intended to make pen applications easier to find and use and to make stylus use more powerful. A new Windows build that provides the first access to these new features, version 14328, has just been promoted to the fast ring.
The core of this new support is the Windows Ink Workspace, a panel that provides instant access to pen-powered apps. Pressing the eraser button on a Surface Pen will show the panel instead of its current action (which opens OneNote). The Anniversary Update also comes with a trio of new pen apps: Sketchpad, a sketching app; Screen sketch, a screenshot annotation app; and a new Sticky Note app.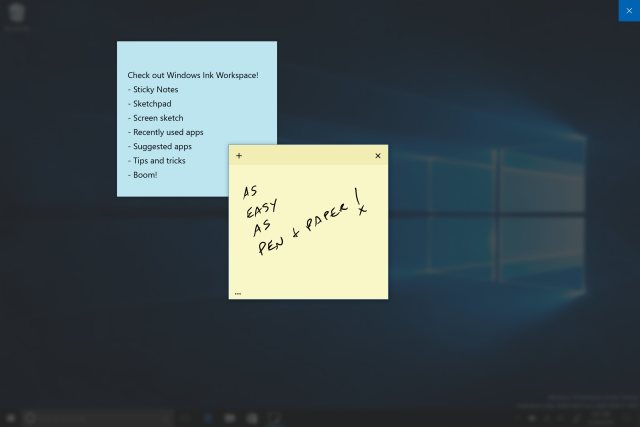 The new build contains a lot more than just Ink improvements. The Start menu has been revised to make All Apps permanently visible, and in tablet mode, All Apps is now full-screen. Also in tablet mode, the taskbar can autohide without being autohide in desktop mode. The taskbar clock now shows on all monitors on multihead systems, and the calendar now shows your appointments. The Action Center notification system has had its layout refined to show more notifications and now includes rich Cortana notifications.
Read 3 remaining paragraphs | Comments