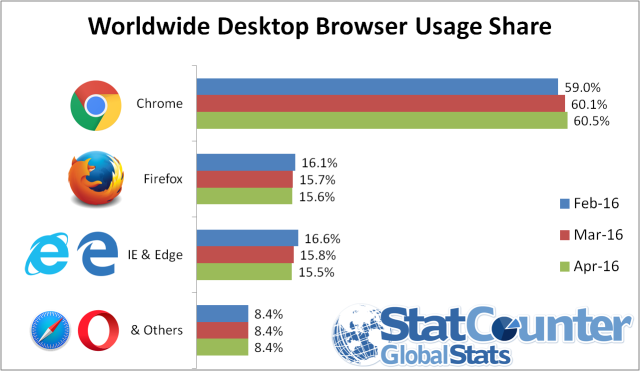 Firefox has gingerly pulled ahead of Microsoft's Internet Explorer and Edge browsers for the first time across the globe.
Mozilla's Firefox grabbed 15.6 percent of worldwide desktop browser usage in April, according to the latest numbers from Web analytics outfit StatCounter.
However, neither browser threatens the market leader—Google's Chrome continues to command two thirds of the market.
Read 5 remaining paragraphs | Comments