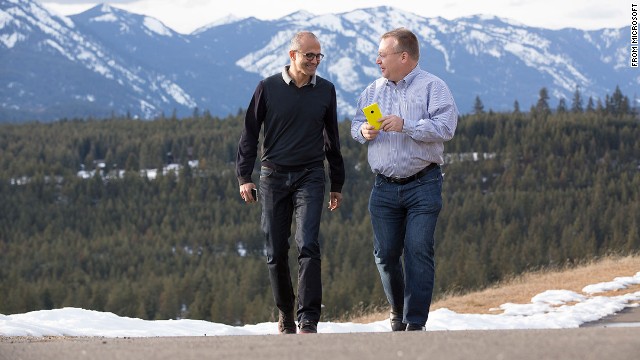 The last remaining vestiges of Nokia at Microsoft are being closed down as the company "streamlines" its smartphone hardware business. "Up to 1,850" people will lose their jobs (1,350 in Finland, 500 elsewhere) as the company essentially exits the phone market.
Microsoft bought Nokia's Devices and Services business in 2013 for $7.1 billion. In July last year, Microsoft laid off 7,800 of the staff from that acquisition and took an impairment charge of $7.6 billion. The remaining feature phone portion of the business was sold off last week for $350 million. With today's announcement, the smartphone hardware business is being all but wiped out. There will be one last impairment charge of approximately $950 million, of which $200 million is severance pay.
CEO Satya Nadella insists that the company is still working in the phone space, but in a much narrower way, saying "We are focusing our phone efforts where we have differentiation—with enterprises that value security, manageability and our Continuum capability, and consumers who value the same."
Read 8 remaining paragraphs | Comments