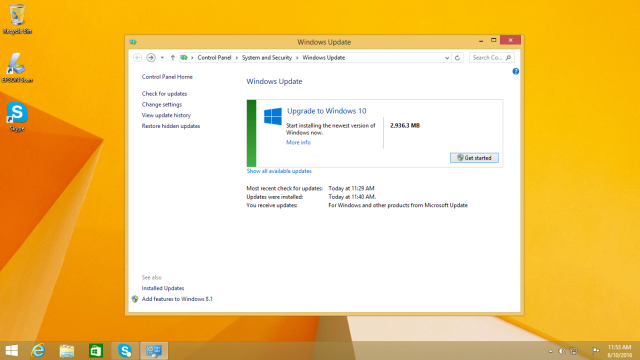 Microsoft has paid a California woman $10,000 over an unwanted Windows 10 upgrade, reports the Seattle Times.
Teri Goldstein's computer, used to run her travel agency business, was apparently upgraded to Windows 10 shortly after Microsoft made the free upgrade available to Windows 7 and 8.1 users last year. Goldstein said this update was so problematic that it left her computer crashing and unusable for days at a time. After Microsoft's tech support was unable to assist, Goldstein sued the software company, asking the court to award her compensation for lost wages and the cost of a new computer.
Goldstein won and was awarded a $10,000 judgement. Microsoft appealed this decision but then dropped this appeal. According to a Microsoft spokesperson, the company still denies any wrongdoing but dropped the appeal to avoid the expense of further litigation.
Read 2 remaining paragraphs | Comments