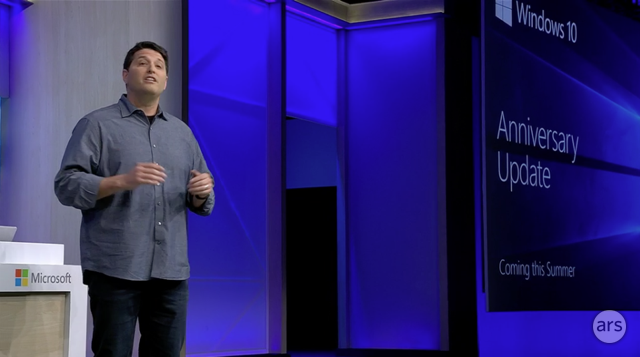 The next major Windows 10 update, the Anniversary Update, is going to be released just slightly too late for its namesake event. The operating system first shipped on July 29, 2015. The Anniversary Update will come a few days after the first anniversary of that release, on August 2.
To celebrate the update, Microsoft is running a promotion until August 14: buy a Surface Pro 4 or Surface Book along with an Xbox One from the Microsoft Store and you'll get $300 off the price. Dell is offering a free TV to students buying any system costing more than $699, and other OEMs are likely to run promotions, too.
The current intent is for the PC release to be simultaneous with the phone release and the Xbox One release. The software isn't done yet, so it's always possible that last minute bugs will derail this plan, but with PC, phone, and console all building from a common base, Microsoft should be able to update them all in tandem.
Read 4 remaining paragraphs | Comments