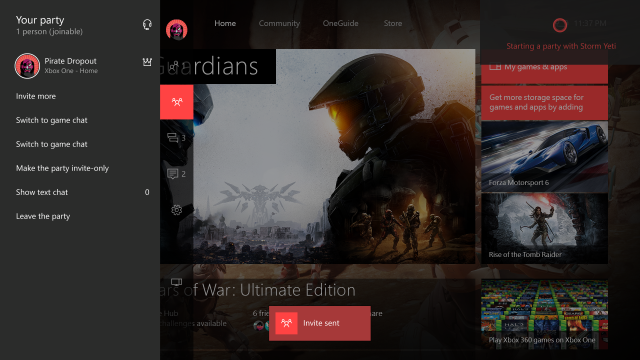 At some point today, a new wave of Xbox One preview updates will be rolled out to Xbox Ones that are registered in the preview program. This new version of the Xbox One software uses the unified OneCore Windows platform, and with that come two big new features: Cortana integration and apps for the Xbox.
Cortana-powered voice control was initially promised for last year's update, but the feature slipped. Cortana will subsume existing Xbox voice functionality, such as starting apps and navigating the interface. She'll also be used for more complex scenarios. For example, you'll be able to ask her to invite a particular friend to a party when they come online. As ever, Cortana is subject to various restrictions: she only speaks English (US and UK variants), French, Italian, German, and Spanish, so those are the only markets in which she'll work at first.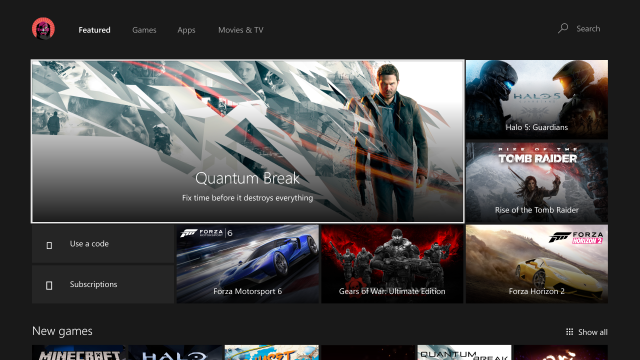 With this update, the Xbox—just like Windows 10 PCs, Windows 10 phones, and even some Android devices—will be able to respond to "Hey, Cortana." We would hope that at some point Microsoft will add some kind of smarts to the system so that if it knows that I'm using the Xbox, my PC and phone should probably ignore the "Hey, Cortana" rather than having three devices spring to life and try to respond to my commands.
Read 3 remaining paragraphs | Comments