Microsoft wants to "democratize artificial intelligence" and bring AI to systems that everyone uses. So to reflect that desire, the company is shaking up its organization. The company is creating a new group, the AI and Research Group, by combining the existing Microsoft Research group with the Bing and Cortana product groups, along with the teams working on ambient computing (a world in which everything around us is computerized and connected and responsive to our presence), robotics, and the Information Platform Group (which covered both Bing advertising and natural user interfaces).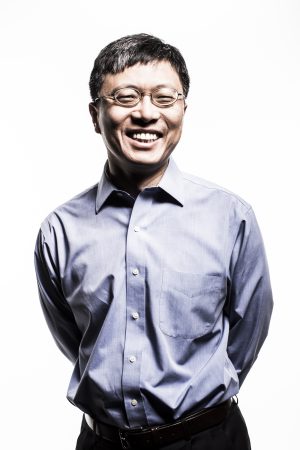 Together, the new AI and Research Group will have some 5,000 engineers and computer scientists. It will be lead by 20-year Microsoft veteran Harry Shum, who was previously the Executive Vice President of Technology and Research. It makes AI into a fourth engineering group, alongside Windows, Office, and Azure.
Microsoft has been pushing more intelligent services. For consumers, these include Skype Translator, Cortana, and, rather less successfully, its Tay chatbot. And the Cortana Intelligence Suite for businesses and developers has provided the option to add machine learning, image recognition, and similar capabilities to various applications. Uber is a recent client of this: it's using Microsoft's facial recognition service to ensure that drivers are using their own accounts, requiring them to take a selfie at the start of each session which is then compared to one on file. Earlier this week, the company also demonstrated the use of reprogrammable chips to accelerate AI-style neural net workloads on its Azure cloud computing service to perform high-speed text translation.
Read 3 remaining paragraphs | Comments