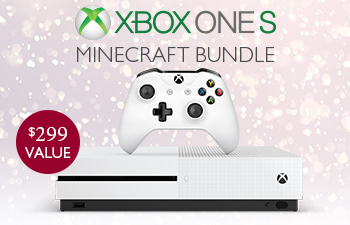 I was watching Dota 2 videos on YouTube last night when I was shown perhaps one of the most peculiar promotions I've ever seen. Jeweler Helzberg Diamonds, which specializes in selling overpriced lumps of carbon, has an extraordinary offer: spend $999 or more on jewelry and, for a limited time only, you'll get a free Xbox One S.
Any inferences about what this implies about the margins on diamond jewelry are left to the reader.
I suppose it makes a little sense; diamonds are mined, one of the $299 Xbox One S bundles includes Minecraft, and one of the things you can mine in Minecraft are diamonds... but still, games consoles and diamond rings aren't the most obvious of companions.
Read 2 remaining paragraphs | Comments