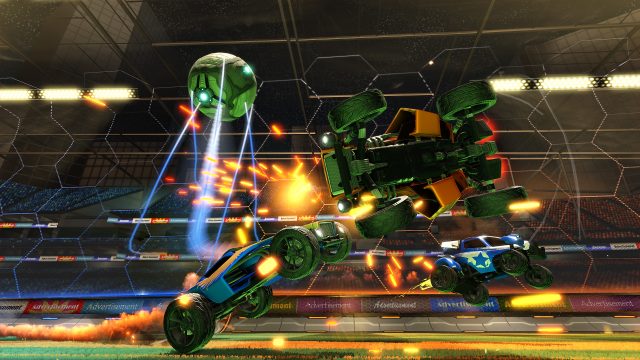 Microsoft's efforts to court indie developers continued today at the 2016 Game Developers Conference with a pair of announcements designed to make the Xbox One a more attractive platform for indie gaming.
Microsoft is opening up the Xbox One to enable cross-platform multiplayer. This feature will most obviously support play between the console and Windows 10 PCs, but Microsoft isn't stopping there. Developers can also support multiplayer against non-Microsoft multiplayer networks. While Microsoft never actually names names, the announcement opens the door to Xbox games that support play against PlayStation gamers or those who bought PC titles on Steam.
One of the first games to gain the feature will be Rocket League. The game already supports play between PlayStation 4 and PC owners; it will now also support games between Xbox One and PC owners, with Microsoft saying that there's an "open invitation" for other networks to get involved. Reading between the lines, this statement suggests that Sony has some prohibition against PlayStation 4 to Xbox One connectivity and that it's now up to the Japanese company to lift the restrictions.
Read 2 remaining paragraphs | Comments