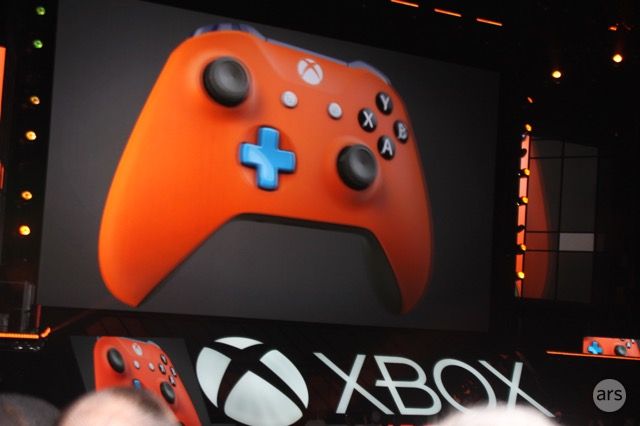 At E3 today, Microsoft updated the Xbox One's controller to go with the new Xbox One S. If white isn't your thing, there will now also be an alternative.
At the Xbox Design Lab you'll be able to pick custom colors for the front face, mushroom sticks, D-pad, and shoulder buttons. Microsoft says more than 8 million different color combinations are possible. Custom controllers will cost $79.99, and you can get them engraved with your gamertag for another $9.99.
Microsoft's E3 event has ended. We will continue to update this post as more information becomes available throughout the day.
Read on Ars Technica | Comments