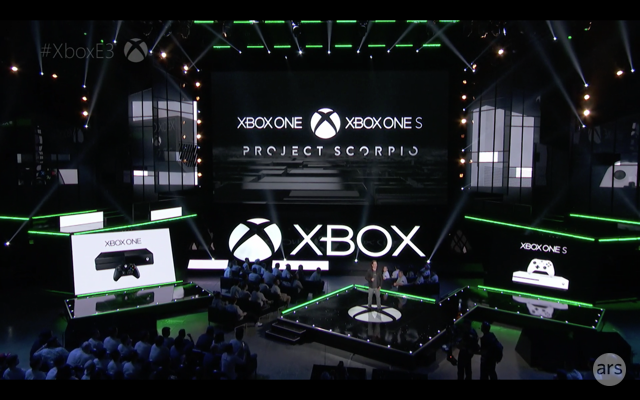 At E3 today, Microsoft announced the next member of the Xbox family: code-name Project Scorpio. The company calls it an uncompromised gaming machine: a 6 TFLOPS GPU, 8-core CPU, 320GB/s of memory bandwidth, capable of 4K, 60 frame per second gaming and with VR support. What headset that VR support will use remains a mystery.
This is a part of the Xbox family: all games and peripherals that work on Xbox One and Xbox One S will be fully compatible with Project Scorpio. Microsoft's Phil Spencer said that this is the start of gaming beyond generations—entering a world where hardware improvements don't mean ditching your game library, echoing his previous promises about hardware upgrades.
Fallout 4 featured heavily in the launch announcement, suggesting that it will see a VR-enabled Scorpio-related update.
Read 1 remaining paragraphs | Comments